This is the first post in what I intend to be a series of posts reflecting on my journey to becoming, and un-becoming, an artist. Since Spring of 2015, when I decided to take a break from my work and sort out my relationship with it, I began the un-becoming leg of the journey, and I'm realizing that it actually has very little to do with mosaic-making.
In recent years, I've struggled under the weight of the artist label. I spent the first 45+ years of my life with no connection to the label whatsoever. I never thought of myself as an artist, nor did I have such a desire. I hardly considered myself a creative person at all. I did not even think about art very much, other than it being something decorative to support a room or an activity that children did for fun in school.
Somewhere around 1996 we began the adventure of building a house. In short order, we found ourselves watching HGTV on the weekends and getting all kinds of ideas. This is how I was introduced to mosaic in any serious, non-Pier 1 Imports sort of way. Some show on gardens of Barcelona led to me being convinced that I must have a mosaicked fireplace surround in what would be my husband's study in the new house.
So, that's how it started. One thing led to another, and I decided to try my hand at making a mosaic. Between my first rather pitiful attempt, at right (Why did I arrange those leaves like that? Why did I grout it with white non-sanded? God bless grout colorant.), and the fireplace, I dove right into the mosaic pool and made as many mosaics as I could figure how to make.
I bought and studied mosaic books from local bookstores. I figured out where to buy materials before they were all over the internet. I experimented with substrates and adhesives. I learned to cut with traditional tile nippers - I did not find wheeled nippers for a couple of years. I learned some things not to do.
At left, my very first experiments with smalti, which I ordered by phone from Mountaintop Mosaics. I knew that I wanted to do the fireplace in smalti, but it took some time before I found some and was brave enough to use it. I combined the smalti with unglazed porcelain (bathroom tiles), some pool tile, and a bit of gold. Designs were inspired by some illustrations in a book. I was not yet a year into mosaicking.
About a year later, as we moved into our new home, I was convinced that I was the person to mosaic that fireplace surround. And I did. It turned out okay - quite well, actually, considering my experience level. It has its issues - how could it not? Funny, because when I look at it, I don't see its problems. When I look at it, I remember the person who took it on without any fear or insecurity - that person who wasn't an artist.
Below is a slideshow of a few of the things I made in that first year. The kitchen table originally had 4" x 4" white ceramic tiles and a light wood finish. Another example of me just jumping in without fear or even a second thought. I used mostly pool tiles and some off-white ceramic tiles that I bought from a local tile store. Once all pieces were glued, I proceeded to grout it with antique white grout. What a disaster! Fortunately, I found some grout colorant in the color Haystack which saved it. Well, it's not perfect, but we still use it in our kitchen.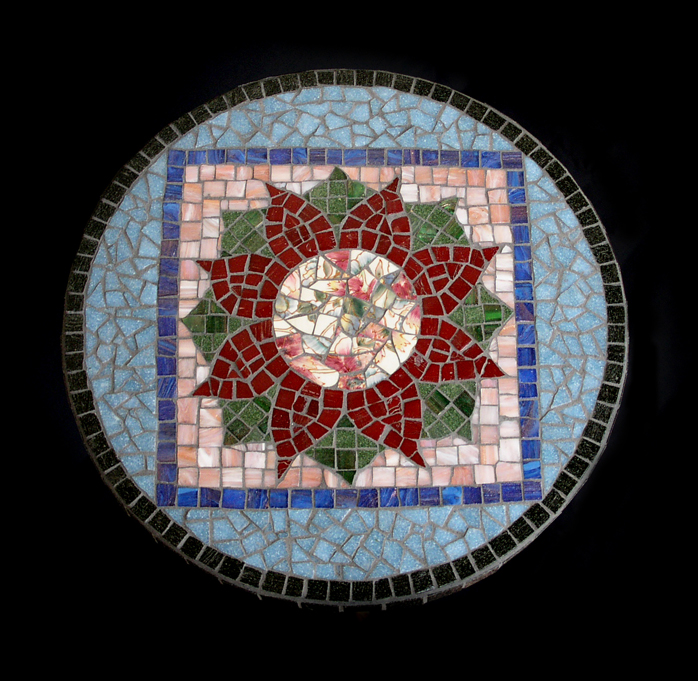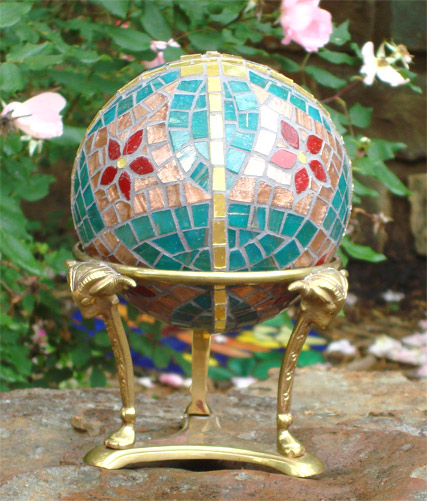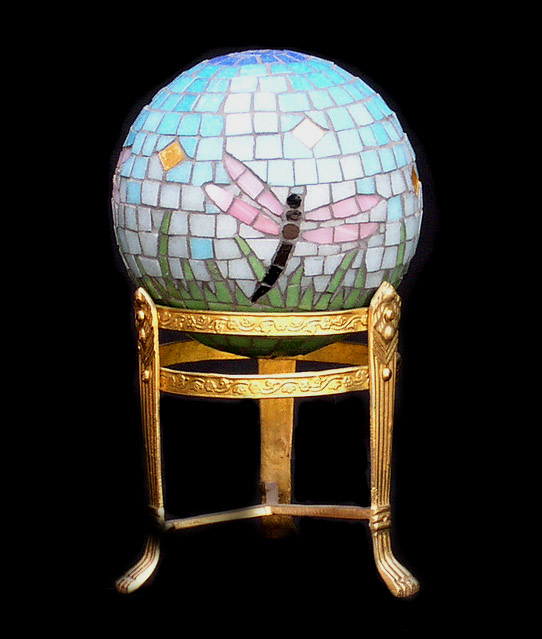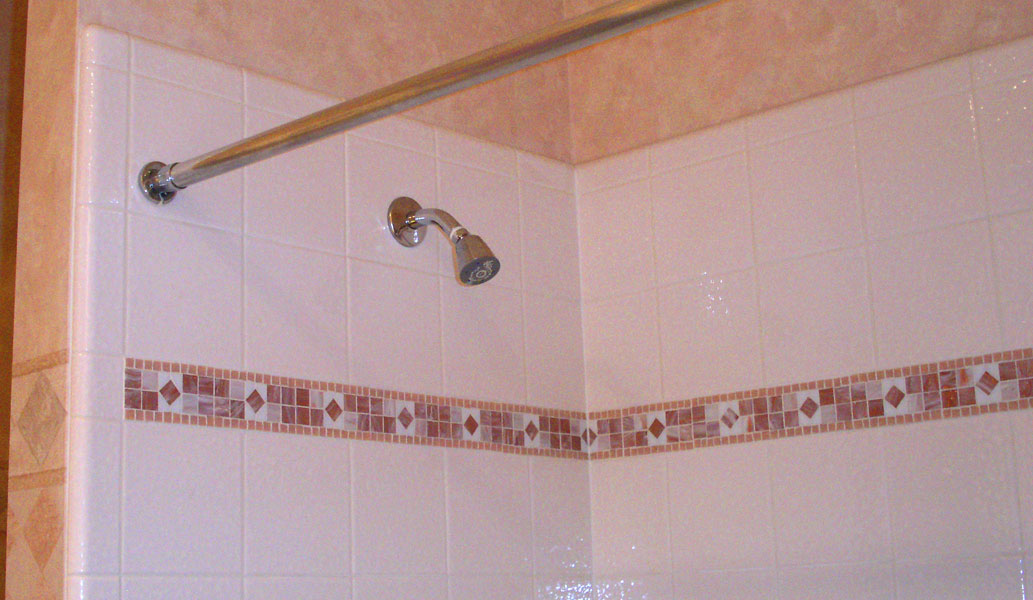 As can be seen, I was not making anything all that spectacular - mostly decorative things for around the house and small wall panels inspired by others' designs. I relied somewhat heavily on stencils for the fireplace design. Well, this was all before I was an artist... and I was having a blast!